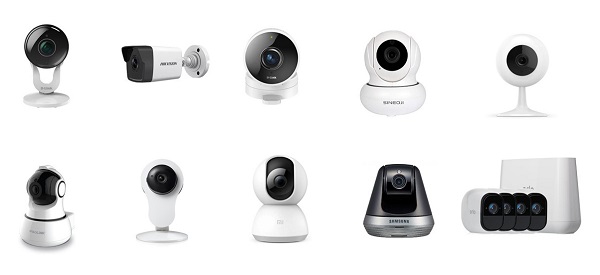 360teem IT Solution is an Technology Service Provider Of Automation System Designing Planning and Implementation Company in Bangladesh. We are Moving to International Market of IT Outsourcing and In House Development of IT and Automation System With Expert Engineers of EEE, CSE and Telecommunication. The Technology Automation Service Of 360teem IT Solution are-
Access Control and Time Attendance System With Payroll
Bio Matric Finger Print and Time Attendance System
Video Surveillance System Solution of Medium and Large Enterprise
Bio Matric Finger/Face Detection Systems
We Ensure That Our Services will make an enterprise more Effective The Sector We Automated as we as cost efficient also Security Automation may save Protect Valuable Property as well as enhance Business performance.
Our Service Will Enhance Your Business Performance In a Cost Effective Way. We Are Dedicated To Perform Better By Providing Quality After Sales Service & Also Provide Value Added Service To Our Partners In Order To Secure Our Relationship.
CCTV Camera Solution (Surveillance System)
We 360teem IT Solution is One of The Best CCTV Camera Supplier Company in Bangladesh.
360teem IT Solution Surveillance solution in Bangladesh include site surveys, drawing up plans, budget castings and system design. We offer Surveillance systems to suit any budget and we tailor every solution to our customer's exact requirements for security Automation system. Our Solution technology include Computer DVR Base CCTV Surveillance, Embedded System DVR (Digital Video Recorder) , Modern TCP/IP NVR (Network Video Recorder) Base Surveillance Solution In Bangladesh. Why should An Enterprise have CCTV in Bangladesh (Surveillance System) Video surveillance or CCTV in Bangladesh has proven to be a sound investment in spite of a expensive solution. Statistics reveal a major reduction in the amount of crime being committed in areas covered by video surveillance. CCTV has been proven to be the most cost effective method for crime prevention and detection. Possible benefits also include reduced labor costs, deterrence of criminal or anti-social activity and evidence gathering. The reassurance that the system provides for staff and customers should not be overlooked. The Security system designed and installed by 360teem IT Solution will give you peace of mind in these unstable times.
24/7 surveillance systems with complete range of CCTV system including CCTV camera- CCTV Analog( box camera, Box cameras, Dome security camera, IR security camera, PTZ camera, Special camera, Spy cameras) and IP camera ( Network cameras, wireless security cameras), CCTV DVRs( Standalone DVR, Card DVR) and CCTV NVRs & other CCTV accessories.
CCTV Camera Service, Solution and Installation in Bangladesh is till Now a Poor Concept. That Why The Project Most of the Time Become Week. The Organization Should Choice a Good , Experience or New Vendor Those Who Have Technical Team or Team Of Professionals. A New Company or Experiment Company Can Provide Good Solution But It Does Depends on Good Plan. Low Cost Project are Not Good For Technology Solution. Low Cost Mean Low Quality.
So Everything's Should Be in a Balance.
360teem IT Solution Most Of Time , Follow Some Project Steps:
After Make a Price Negotiation, Company Should Have a Contract with us. After That We'll Provide you Solution Step by Step..For Special Solution we are able to Import Product Directly from Authorized Company if Our Clients Require.
Out Project Steps Goes Throw….
Site Survey
Site Survey For CCTV Requirements Identification, Including Cabling Plan , Distance Plan, and Special Technology Required For the Project Should Survay Properly.

Project Planning

Documents and Planing Of Camera Position Including the Short Description If Possible.

Products & Accessories Handover
Delivery of Good and Start Deployments

Cabling & Installation

CCTV System Configuration and Testing

System Performance Analysis and Tuning

CCTV Monitring Systems Prepare

CCTV Project HandOver