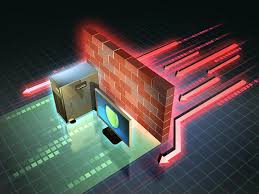 We are partner of Barracuda. Barracuda Networks' wide range of high-performance network solutions are specifically designed to protect your threat vectors no matter where they lay. Whether it is a website, email, web application, or mobile device Barracuda has the tools necessary for you to secure and optimize your network perimeter.
Network and Application Security:
Network and application firewalls for cloud-connected organizations.
★ CloudGen Firewall: From the Next Generation Firewall to a Cloud Generation Solution.
★ Web Security and Filtering: Makes web browsing safe and preserves bandwidth.
★ Web Application Firewall: Protect websites and applications from cyber-threats.
★ Load Balancer ADC: Ensure website and application performance and reliability.
Email Protection:
Make email safe for business with comprehensive protection of users, data, and your brand.
★ Barracuda Essentials: All-in-one email security, backup and archiving service.
★ Barracuda Sentinel: A.I-based protection from spear phishing and email fraud.
★ Barracuda PhishLine: Anti-phishing training and simulation platform.
★ Email Security Gateway: Cloud-connected email security appliance.
★ Archiving: Solutions for data retension, compliance and eDiscovery
★ PST Enterprise: Locate, migrate and eliminate Microsoft Outlook PST files.
Data Protection:
Backup and Disaster Recovery
★ Barracuda Backup: Cloud-integrated protection for business-critical data wherever it resides.
★ Cloud-to-Cloud Backup: Add cloud-based backup and recovery to your Office 365. Protect emails and files from accidental and malicious data loss.